There are many difficulties and weird situations everybody faces in the first few years after graduation from college. This is very common for each recent grad who steps into this next life stage. As one popular internet meme tells, being an adult is easy. It's just like riding a bicycle. But the bicycle is burning, and you're burning, and everything all around you is burning…
The results of the online survey about the biggest worries and concerns of life after college fielded by Harris Interactive on behalf of CouponCabin in 2012 was not surprising. The top fear of "entry-level adults" was not being able to find their first job. Such worries of most recent grads are to be expected and is quite understandable. But is everything really as hopeless and bleak as they might feel?
Without a doubt, turning the page in this chapter of life is always a great step out of your comfort zone. Getting a job after college with no experience may turn into an uncomfortable quest. But there is always a way out of this scary labyrinth.
Where to look
Once you have identified the sphere of your future professional interests and have narrowed down the list of companies you would be happy to work with, it's time to create a map of your search. There are several basic resources at your disposal for your job search after college.
There is no need to choose only one. Try each one to check which is the best for you. So now, let's figure out where to look for a good vacant position, and how to get you hired!
Recent grads and entry-level candidates can find vacancies:
visiting career offices and consulting with a career advisor
searching social media and networking on LinkedIn
checking job boards as well as niche professional websites
attending special events like job fairs and career expos
keeping useful contacts with other grads in your sphere
What is the best way to find a job? It depends on your own self-motivating attitude, resolves, accuracy and what was written in the Book of Fate… Just kidding. Of course, it depends totally on you. So, let's compare the opportunities!
Job boards and niche web resources
Job boards have search tools that are quick and easy to use and allow you to search based on the type of work you're looking for, your location and other criteria. Such websites allow you to generate more leads. You can identify specialized or niche employment boards for your field to find more listings of vacant positions.
Don't limit yourself to use just one board, because each site will list vacancies from different companies. They can differ with options: some of them are more traditional, while others are more like search-systems or step by step guides. You can try any from the list of the most popular thematic resources:
Handshake
It's the official network to reach college talent across the USA. The official partner of more than 700 colleges and universities, Handshake is the leading early talent platform.
Dice
A special niche website for those who seek vacancies in the realm of technology and engineering. Among other useful functions here you can find the latest industry news.
Snag
It is the nation's largest network of hourly employment seekers. With more than 80 million registered hourly workers and 300,000 employer locations, Snag is the top hourly marketplace in the United States.
Upwork
A global platform for those who are looking for freelance projects. Here, businesses and independent professionals can connect and collaborate remotely. You can post your openings for free on Upwork or receive invoices for the fixed price.
LinkedIn and other social media
According to a recent study by JobVite, 73% of recruiters have hired a candidate with the help of social media. At the same time, 93% of hiring managers will review a candidate's social profile before making a hiring decision. That's why properly optimizing your social media profile and content can play a key role in your search for the vacancies for an entry-level candidate.
Famous blogger and formerly experienced headhunter Jorg Stegemann gave his own special set of recommendations for those who are seeking their first job in his guest article for Forbes. Among the list of some of the other best ways to find a new job, he suggests creating a LinkedIn profile and using the platform to maximize your chances.
Constantly updated statistics say that roughly more than 90% of companies in the United States today search for candidates for vacant positions on LinkedIn.
It is not just another kind of social media, it's actually the largest professional network in the world. LinkedIn connects professionals in different working spheres all over the world to make them more productive and successful. It conceptually differs from other popular social media, so it requires a special type of attention and behavior.
Unlike Facebook and Instagram, LinkedIn was created for representing a user towards the professional features. So, you should avoid posting the content, which can definitely hurt your image. The authoritative online career platform The Muse, collected a set of the most undesired mistakes when managing LinkedIn based on selected real feedback of the entrepreneurs.
Career expos and vacancy fairs
Most of the contemporary employment searching resources had relocated to online platforms. Attending special events as vacancy fairs and career expos may add some additional scores for your job search after college.
Vacancy job fairs are events where recruiters and employers give information to potential candidates. In colleges, they are commonly used for entry-level recruitment. Students use this opportunity to meet with potential employers face to face to attempt to stand out from other applicants. Career fairs can be incredibly beneficial.
Also, don't forget that if you are going to attend such a special event to help find you a job after college, you should be ready to follow some rules and requirements.
Here are a few tips which may help you to make a good impression when visiting the career fair:
be prepared for the personal conversations that will happen with prospective employers and make a list of certain questions
prepare and bring enough copies of your resume and business cards (and portfolios, if you're going to work in a creative sphere)
think about what to wear and choose more conservative and professional clothing, even if the dress code of the event was not announced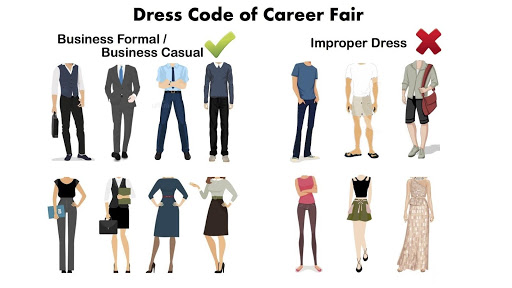 While looking for a job after college you will undoubtedly face the importance of composing a perfect resume and cover letter, whether the company requires to add it or not. If you have already found the desired vacant position, visit some helpful websites to learn more about efficient resume and cover letter samples, writing tips, layouts, and templates. There are many resources like Get Cover Letter that can provide a host of information to help those who are struggling to get a job.
You can achieve great results if you have realistic expectations. Be ready to face some challenges, but remember that fortune favors the bold! Companies often consider entry-level candidates as more beneficial because of their eagerness to self-development and fast learning ability.
For more great college and career tips, check out the other blogs on College Basics.