Are you going to study abroad? Congratulations!
While it can be a great, life-changing experience to go abroad for higher studies and live there for some years, it is equally important to prepare yourself in advance for the process.
One of the most daunting aspects of going abroad for higher studies is packing the college essentials –especially if you are an international student.
Packing for your international college is going to be a difficult affair. This is because the overall luggage and shipping costs can add up quite instantly.
Thankfully, you can purchase most of the items on arrival –they might even be cheaper. You are just required to think wisely while buying only those items that you need at all costs.
Let us help you through the college packing guide when you are an international student:
Things You Should Bring from Home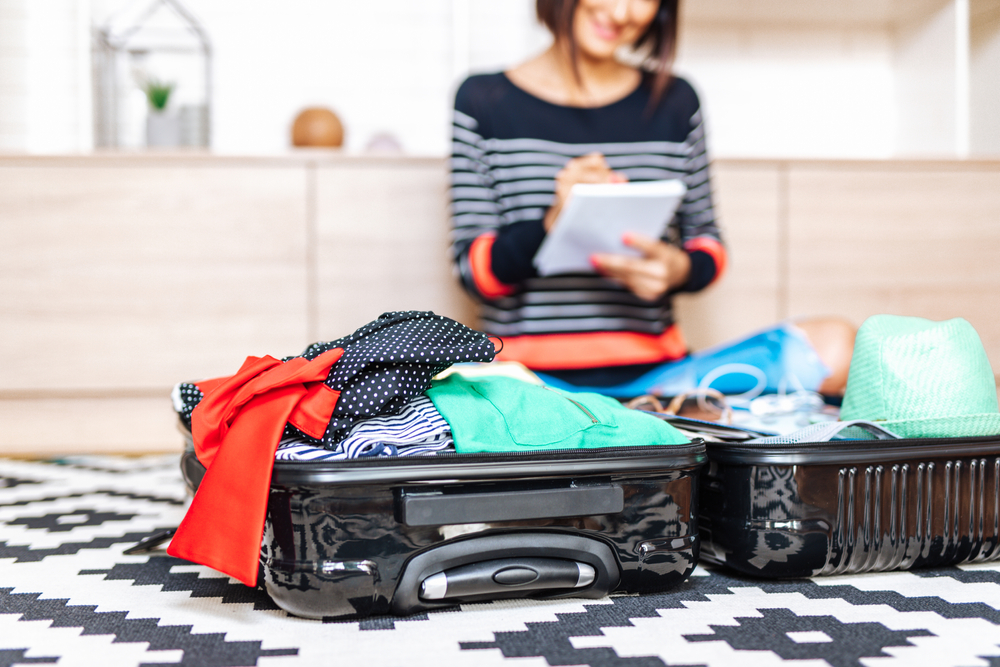 When you are traveling abroad, there are some essential things that you should not miss taking from home. Here are some to keep in mind:
Proof of Identity: You should check with your university abroad to know about their requirements for proof of identity for international students. Some essential documents that you should take along under all circumstances are passport, student visa, student IDs, and so more.
Travel Adaptor: Look for the ones that fit your computer system or laptops easily. You can also search for adaptors that are best-suited for supporting multiple devices.
Items of Personal Significance: While it is not possible to bring along heavy family valuables, you will be happy when you take family photographs, posters, and other souvenir items with you to another country.
Right Clothing: For your international studies, you should pack a considerable amount of the right clothing as per the weather conditions there. While you can purchase seasonal clothes upon arrival in the new place, they can still turn out expensive. Fill up your suitcase with clothing essentials to suit the weather conditions there.
Toiletries and Bathing Towels: As soon as you arrive in the new country, you will require these essentials in the first place. Therefore, you should always keep them ready in your packing bags.
Your Resume: This one may seem odd but if you plan on finding a job while studying, it's a good idea to have your resume with you.
Things You Can Buy After Arrival
There are some things that are not urgent and can wait until you have to go to college.
It would ultimately depend on the type of accommodation you have and the items that you can get access to easily in a specific neighborhood. You can save yourself the overall troubles of taking them along overseas.
Here are some items that you can consider buying after arrival in the new country:
Multipurpose Cleaning Wipes: These are lightweight. Whether your place of accommodation is small or big, you can head out to the local supermarket or convenience store to get access to affordable cleaning wipes. Opt for a multi-purpose one that allows you to achieve multiple cleaning tasks on the go.
Slippers & Shower Shoes: In case you have a shower room in your place of accommodation, you can purchase shower shoes. Slippers are another must-have when you are living all by yourself.
Tableware: Some of the basic tableware essentials to consider purchasing are a knife, some spoons, forks, bowls, cups, and plates. You can also opt for the disposable versions of these essential items to help you with the cleaning process.
Academic Resources: Books can be heavy to transport from one country to another as an international student. Moreover, you can easily obtain the essential books and other relevant academic resources from the community bookstores or libraries. Until you arrive at your college, you might not even be fully aware of the academic essentials that you require.
Storage Boxes & Shelves: You can always purchase these later on. With a wide range of affordable and replaceable options available out there, you can save significantly on your packing weight while traveling abroad.
Takeaway
There can be much more to the list depending on your personal preferences. Research about the lifestyle abroad and pack your bags accordingly.